Herbal Medicine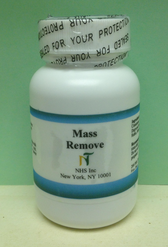 Mass Remove
Price: $30.00
Sipping: $ 5.95
Form: 200 Pills/bottle
Item # 0418
This herbal supplement helps with uterine fibroid, ovarian cyst, endometriosis, mass in lower abdomen.
Action: Promote blood circulation, Soften and remove mass, Relive pain. Regulate menstruation.
Ingredients: Ramulus Cinnamomi, Poria, Processed Dogwood fruit, Radix Paeoniae Rubra, Semen Persicae. etc.
Recommended dosage: 10 pills 3 times daily. 30 min before meal. Do not use the pill during pregnancy.