Acupuncture for Seasonal Pollen Allergy in 2014
Dr. Decheng Chen. L.Ac. Ph.D.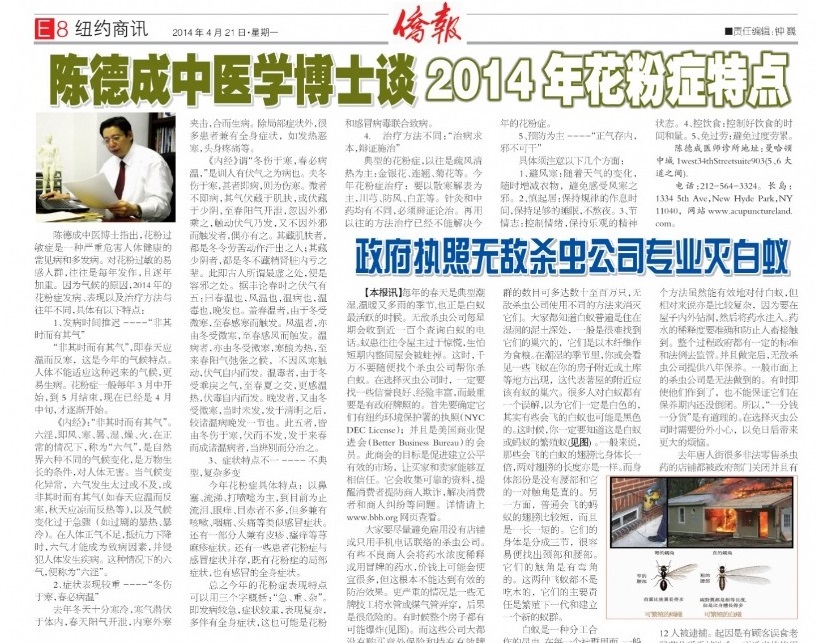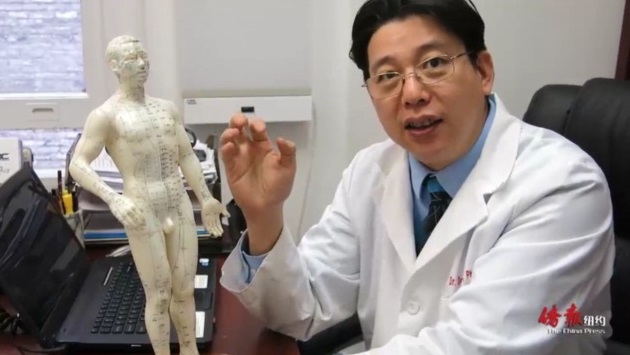 In past allergy seasons, typical pollen characteristic included: running nose, sneezing, tears, irritated eyes and so on. Allergic rhinitis and allergic conjunctivitis show all these symptoms.
This year's pollen symptoms have some similar characteristics like in previous years, such as running nose, tears, sneezing. However not many patients showed symptoms this year, but instead more of a cough, sore throat, headache, and flu-like symptoms. Most patients have expressed symptoms such as skin rashes, itching, etc. which are a combination of partially pollen allergies and flu symptoms. Fever is the main difference to reorganize pollen allergy and flu. In general, pollen is not accompanied by heat.
The characteristics for this year's pollen allergy can be summarized in three words: "acute, serious and complicate", meaning it happens fast, more serious than before, and symptoms are more severe. Usually your whole body is infected, which may also indicate a combined pollen and influenza virus.
Past treatment for pollen usually dispel the wind and clear the heat, by using Jingying Hua (honeysuckle), LianQiao (Forsythia) and Jiuhua (chrysanthemum).
This year the allergy treatment should focus more on discernment of the cold and relief of the interior, we can use herbs like Chuanxiong (Szechuan Lovage Root), Fangfeng (Ledebouriella root, siler), and Baiqi (Angelica), etc. Acupuncture and herb treatment methods need to be adjusted and changed from past methods.
More information please contacts Dr. Chen's office:
Tel: 212-564-3324
Manhattan office: 161 Madison Ave 2N, New York, NY 10016
Long Island office: 1334 5th Ave, New Hyde Park, NY 11040
Web: www.acupunctureland.com
Email: dechengcen2000@yahoo.com