Acupuncture for Acne
Acupuncture for Acne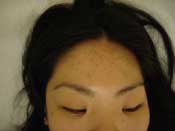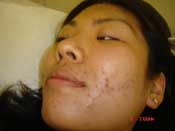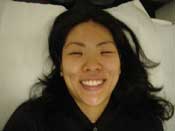 Before Treatment After Treatment
Before meeting Dr. Chen my acne had grown to a stage where my dermatologist told me "Acutane" was my only hope. By this time, I had already seen three different dermatologists. The first diagnosed me with "Perioral Dermatitis" and prescribed antibiotics and topical creams. These creams were for rosasea and other skin conditions but did not address the internal and hormonal problem that caused my acne. The second doctor also recommended antibiotics and cortisone injections. I had weekly micro-dermabrasions, laser facials, and deep cleansing facials. This aggressive treatment aggravated my skin instead of improving it and did not stop new acne from forming.
After only one month of acupuncture and herbs with Dr. Chen, I noticed a 50% improvement in my skin and a significant reduction of new acne. This was the most significant change I had seen compared to all the other attempts in the past. Now, at two and a half months I am at 90% improvement. There is almost no new acne and some discoloration that will fade with time.
My friends have been so impressed with the dramatic change that they have become patients of Dr. Chen.
Thank You Dr. Chen!
J. Y.
2-18-2007