Acupuncture for Bell's palsy
Acupuncture for Bell's palsy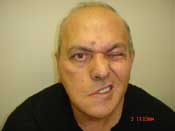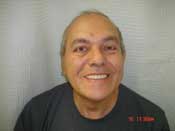 Before Treatment After Treatment
December 23-2006
I developed Bell's palsy in August of 2006. My right face was paralyzed and completely deviated to the left side. I could not move the right side of my face, my right eye could not open and close, dust could easily go inside my eye; it was hurting me a lot, and was causing a lot of tears. The food I ate would stay on the right side of my mouth, and I could not taste the food, water dripped from my mouth when I drank. It was a terrible time for me.
In the beginning, I went to my doctor, he give me some Antibiotics, Vitamins and Prednisone, I did not feel any improvement. I came to Dr. Chen five days after I had these problems. He used acupuncture along with cupping therapy every other day, and I took the herbal medicine he gave me every day. It was really magic, I felt better after each treatment. I was completely cured after 8 treatments within 18 days.
Now my all the symptoms and signs have been relieved. I feel that everything is normal.
Thanks Dr. Chen.
D. V.